Adoption Issues
mbovenizer
Bringing up adopted children can be an immensely rewarding experience, but there's no doubt that it often comes with difficulties. At Morningsong Therapy Center, we have experienced family therapists who specialize in adoption issues, helping parents deal with the unique challenges of bringing up adopted children. Getting the right help can help you do the best thing for your adopted children while lowering the burdens that stress places on your relationship.
Therapy can help you deal with a range of issues that come with bringing up adopted children including tantrums, difficulty regulating emotions, meltdowns, attachment problems, and problems at school.
At the beginning of therapy, your therapist will start with a full diagnostic assessment of your situation in order to choose the course of action which will be most effective. Adopted children often bring with them a history of trauma that lies behind their difficult behavior. At Morningsong Therapy Center, our therapists are trained in the most effective forms of trauma therapy.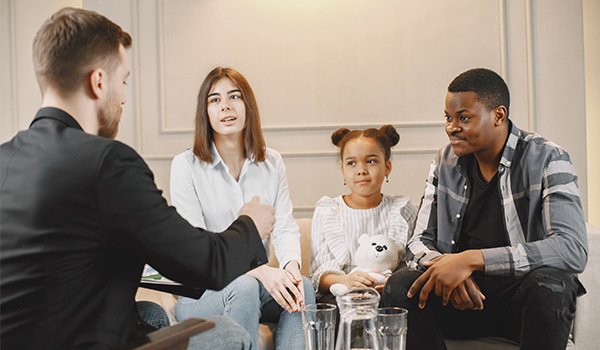 After conducting the assessment, your therapist will construct an integrated treatment plan, collaborating with the parents, school, and anyone else involved in the wellbeing of the child to implement an effective plan that will set your adopted son or daughter on the right track. The plan will incorporate elements of infant psychology, family therapy, and a structured program including individual and family sessions.
As we progress in therapy, you will gain important skills for bringing up your adopted child, forming attachment bonds, and finding the right balance between discipline and affection. With the right help, you can unlock your adopted son or daughter's potential and help him or her reveal the warmth that lies beneath.
Life does not have to be a daily struggle. We're here to help!
Call Morningsong Therapy at (612) 400-9685 or use the button below to request an appointment and get the help you need.