At Morningsong Therapy Center, we are proud of our diverse range of therapists and psychiatric providers, each with specialist training and dedicated to providing, effective, affordable, quality mental health services. If you are looking for therapy or medication management services in Minneapolis, reach out to us today.
Whichever Provider you choose, you can be assured that you will receive the very best in professional and compassionate care. All our Providers are approachable, down to earth people, with a passion for helping clients become healthy and discover joy in living.
The Providers at Morningsong Therapy Center understand that it's not always easy to fit therapy into a busy schedule and strive to make therapy accessible by scheduling appointments on evenings and weekends.
---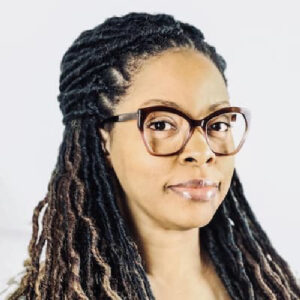 Jacqueline Pena, MA, LPC
Pronouns: She/Her
Jacqueline holds a Master's in Clinical Mental Health Counseling and has two years of experience. She is a southern girl at heart, originally from North Carolina. Her military family was given the assignment to move to Minnesota five years ago, from Georgia. Being a part of the military her entire life, she has been exposed to various cultures and customs that have allowed her to appreciate people's similarities and differences. Jacqueline believes that taking care of our mental wellness is one of the most courageous and important things an individual can do for themselves and she is honored to be a part of her clients' healing journeys. Jacqueline enjoys working with individuals and couples, particularly those who are experiencing or have experienced trauma, anxiety, and depression.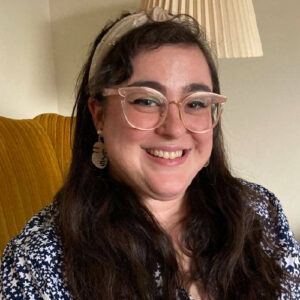 Maddie Coulter, MA, JD, LPCC
Pronouns: She/Her
Maddie has an MA in counseling psychology from the University of Minnesota, and three years of experience focusing on young-adult mental health. Maddie uses a trauma-informed approach and has a passion for working through complex trauma and the "deep, dark spaces" of life. Maddie also has a huge passion for working with people with borderline personality disorder, and people who feel all of life's ups and downs very intensely. She has lots of experience with DBT. Before becoming a therapist, Maddie earned a law degree and thought she wanted to be a lawyer before realizing that mental health was a much better fit. Because of this experience, Maddie enjoys working with folks who are having trouble finding their passion in life, and take a less-traditional approach to career. Maddie comes from a Latinx background and also enjoys working with clients who are trying to navigate cultural and ethnic identity.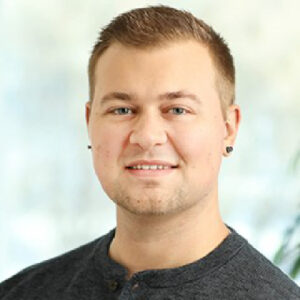 Nick Pierson, MA, LMFT
Pronouns: He/Him
Nick has 6 years of experience as a therapist. Therapy with Nick emphasizes fostering a safe, nonjudgmental, compassionate environment. He enjoys working collaboratively with clients where problems are explored through a lens of curiosity, and space is created for new perspectives, attitudes, and behaviors in the healing process. Nick has experience assisting clients with life challenges such as anxiety, depression, LGBTQ+ difficulties, mood disorders, trauma, life-transitions, grief, and substance abuse. Nick also has a background in individual and group Dialectical Behavioral Therapy. Nick is interested in working with adolescents and adults, particularly those who are experiencing or have experienced relationship challenges, life transition issues, grief/loss, and challenges in navigating a meaningful life.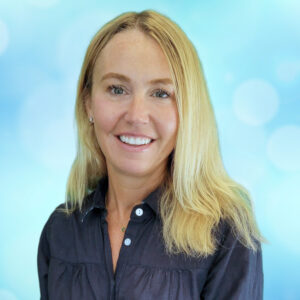 Rosamond (Roz) Thompson, LP

I am a licensed Psychologist in Minnesota with 20+ years of professional work experience. I have experience in helping clients with relationship issues, and personal struggles around emotional and thought regulation as well as anxiety and depression.
I believe that you are the expert of your story and that you have many strengths that will assist you in overcoming challenges. Taking the first step to seek a more fulfilling and happier life takes courage. I work with older teens and adults who are struggling with a variety of mental health and life challenges. I utilize a Cognitive Behavioral Therapy (CBT) and Solution-Focused approach to help you find a wellness path that is right for you. I am compassionate, empathetic and place a strong focus on mind and body healing.
My personal interests include health, wellness, yoga and strength training – I have a passion fo traveling and exploring new parts of the world! In the winter I love to ski and in the summer you will find me out on the lake as often as possible.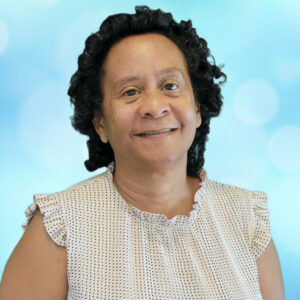 Tira received her Masters Degree from Grand Canyon University in Professional Counseling and has been practicing since 2015. Tira specializes in treating MICD, trauma, eating disorders, schizophrenia, anxiety, depression, stress, career management, life skills, adverse childhood behaviors, children's therapy, and play therapy. She approaches therapy using CBT, DBT, and motivational interviewing. Her hobbies include ministry work, community & family health solutions.