At Morningsong Therapy Center, we are proud of our diverse range of therapists and psychiatric providers, each with specialist training and dedicated to providing, effective, affordable, quality mental health services. If you are looking for therapy or medication management services in Minneapolis, reach out to us today.
Whichever Provider you choose, you can be assured that you will receive the very best in professional and compassionate care. All our Providers are approachable, down to earth people, with a passion for helping clients become healthy and discover joy in living.
The Providers at Morningsong Therapy Center understand that it's not always easy to fit therapy into a busy schedule and strive to make therapy accessible by scheduling appointments on evenings and weekends.
---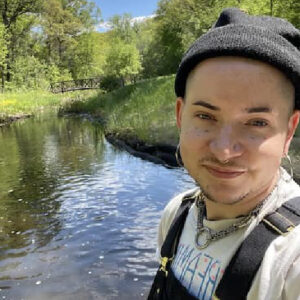 Eloise DeWitt, LADC
Pronouns: He/Them
Eloise DeWitt is a newly licensed alcohol and drug counselor pursuing a dual license mental health and substance use degree from the University of MN-Twin Cities. Questioning a relationship to substances takes immense courage, and the therapy session should be a place to explore, question, struggle, and heal without judgment. Eloise centers their practice in honoring the innate dignity, worth, and capacity for change in all human beings and a passion for collective healing, social justice, intersectional feminism, pleasure-based, positive sexuality, and a somatic approach to trauma-informed care. Eloise has experience working with issues related to substance use and codependency, parenting, recovery maintenance, sex, sexuality, abuse, trauma, family of origin and attachment issues, neurodiversity, and disability. Eloise is particularly interested in working with queer and trans people, adolescents, and couples.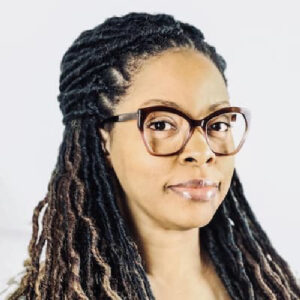 Jacqueline Pena, MA, LPC
Pronouns: She/Her
Jacqueline holds a Master's in Clinical Mental Health Counseling and has two years of experience. She is a southern girl at heart, originally from North Carolina. Her military family was given the assignment to move to Minnesota five years ago, from Georgia. Being a part of the military her entire life, she has been exposed to various cultures and customs that have allowed her to appreciate people's similarities and differences. Jacqueline believes that taking care of our mental wellness is one of the most courageous and important things an individual can do for themselves and she is honored to be a part of her clients' healing journeys. Jacqueline enjoys working with individuals and couples, particularly those who are experiencing or have experienced trauma, anxiety, and depression.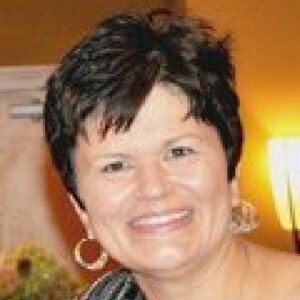 Lisa K. Hill, MA, LMFT, EMDR Certified
Founder of Morningsong Therapy Center Inc.
Pronouns: She/Her
Lisa has a Bachelor of Science from the University of Minnesota/Twin Cities in Educational Psychology/African American Studies/Sociology (triple major) as well as a Master of Arts from Adler Graduate in Counseling Psychology. She has over 15 years of experience in the mental health field. Lisa came to the field after a long career as a nurse. She is fascinated and curious about the human experience and the stories waiting to be told. Her clinical lens encompasses the totality of physical, mental, emotional and psychological wellness. She is EMDR certified and infuses IFS, Family of Origin, Solution Focused, Adlerian, and Somatic Interventions in the work she does with clients. Lisa's areas of clinical interest include: positive Self Acceptance and Empowerment, Trauma, Family of Origin issues, Anxiety and Depression. She cultivates an environment for client change and transformation. She works with clients from 7-99.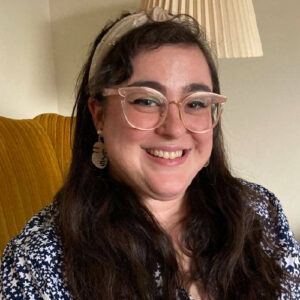 Maddie Coulter, MA, JD, LPCC
Pronouns: She/Her
Maddie has an MA in counseling psychology from the University of Minnesota, and three years of experience focusing on young-adult mental health. Maddie uses a trauma-informed approach and has a passion for working through complex trauma and the "deep, dark spaces" of life. Maddie also has a huge passion for working with people with borderline personality disorder, and people who feel all of life's ups and downs very intensely. She has lots of experience with DBT. Before becoming a therapist, Maddie earned a law degree and thought she wanted to be a lawyer before realizing that mental health was a much better fit. Because of this experience, Maddie enjoys working with folks who are having trouble finding their passion in life, and take a less-traditional approach to career. Maddie comes from a Latinx background and also enjoys working with clients who are trying to navigate cultural and ethnic identity.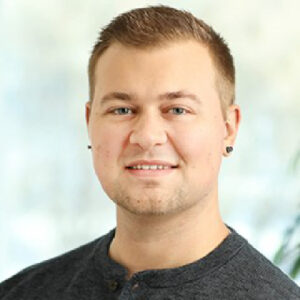 Nick Pierson, MA, LMFT
Pronouns: He/Him
Nick has 6 years of experience as a therapist. Therapy with Nick emphasizes fostering a safe, nonjudgmental, compassionate environment. He enjoys working collaboratively with clients where problems are explored through a lens of curiosity, and space is created for new perspectives, attitudes, and behaviors in the healing process. Nick has experience assisting clients with life challenges such as anxiety, depression, LGBTQ+ difficulties, mood disorders, trauma, life-transitions, grief, and substance abuse. Nick also has a background in individual and group Dialectical Behavioral Therapy. Nick is interested in working with adolescents and adults, particularly those who are experiencing or have experienced relationship challenges, life transition issues, grief/loss, and challenges in navigating a meaningful life.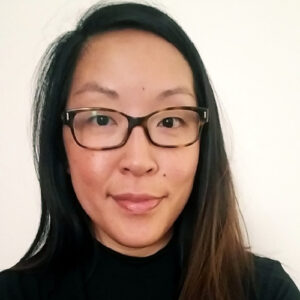 Sarah Ahn Lentz, MA, LMFT, Clinical Supervisor
Pronouns: She/Her
Sarah earned a Bachelor's degree in Political Science from UW-Madison and a Master's degree in Marriage and Family Therapy from Argosy University – Twin Cities and has over 7 years of experience in the mental health field. Sarah offers therapy for adults, couples, and families looking for compassion, accountability, and even humor in their therapy experience. While encouraging clients to explore their own familial and cultural experiences and identities, Sarah welcomes open conversations about race, gender, class, power, and sexuality. Sarah offers guidance for clients to explore how components like history, social justice, and popular culture shape their lives and inform their mental health and relationships. Sarah is particularly interested in identity, racial trauma, life transitions, those impacted by the legal system, adoption, unconventional relationships and highly sensitive people. She is a trained Brainspotting therapist for those seeking a unique, non-traditional way to liberate themselves from trauma & emotional stress.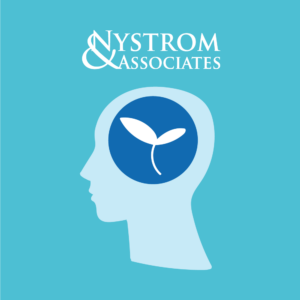 Tira received her Masters Degree from Grand Canyon University in Professional Counseling and has been practicing since 2015. Tira specializes in treating MICD, trauma, eating disorders, schizophrenia, anxiety, depression, stress, career management, life skills, adverse childhood behaviors, children's therapy, and play therapy. She approaches therapy using CBT, DBT, and motivational interviewing. Her hobbies include ministry work, community & family health solutions.